Our Approach
The most important asset within the company is our staff. Therefore, we have adopted the following approach:
●

Ensuring good employee relations by having regular staff appraisals and an open-door approach to identify opportunities and issues before they become a problem.


●

Providing a structured training programme to encourage career progression.


●

Adopting a rolling programme of apprenticeships to meet future workforce needs.


●

Supporting staff with continuing qualifications and CPD (continuing professional development).


●

Keeping staff up-to-date with regular project, business and staff meetings.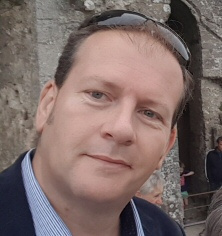 Richard Senior ( Managing Director / Electrical Design Engineer)
Karen Senior ( Financial Director )
Bruno Colato ( Electrical Design Engineer )

Ryan Dashwood ( Electrical Technician & Control System Assembly / Wireman )
Steve Alford ( Control System Assembly / Wireman )

Sam Innes ( Electrical Technician & Control System Assembly / Wireman )

John Butcher ( Control System Assembly / Wireman )
Harry Jackson ( Electrical Apprentice )
Amanda Rogers ( Control System Assembly / Wireman )